I have decided that I'm in a rut as far as my wardrobe goes. I realize that I'm limited in my wardrobe selection, however, I don't have to be so lazy when it comes to being creative. When the weather turns cold like this I find that I immediately reach for sweaters and t-necks. How boring is that? With the New Year upon us, I am going to try and mix things up. So it's cold outside? It's not inside so I need to go for camis under v-neck sweaters, sleeveless blouses under jackets, skirts and dresses with tights and adding fun shoes to the mix. 
Examples:
Photo C/O Ann Taylor Loft
Photo C/O Ann Taylor Loft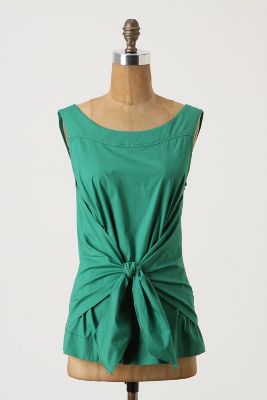 Photo C/O Anthropologie
Photo C/O J.Crew
Today was one of those experiment days! I did reach for a sweater but layered it with a thin, white tee and my husband's chambray shirt. I paired all of that with gray pants and matching gray booties to give it a more streamlined look. I am so happy with the outcome. I was running late this morning, so hard to get up on the first day back to "school", so no photos were taken. I will beg my hubby to take them when we get home and post later! I've been planning this week's wardrobe in my head and so far so good. I need to find chocolate maternity tights to complete one look. Wish me luck there! 
Do you feel that winter puts you in a wardrobe rut? If so, what is your go-to piece(s) for this time of year? Are you going to take the winter "Mix it Up Challenge" and try to be a little more creative in your choices over the coming weeks? If so, send pics! I love to get new ideas!