As we start moving from fall into winter, I find that I'm constantly expanding my wish list. While I thumb through catalogs and browse stores online, I make a mental note of little things I would love to add to my wardrobe. Below are just a few things that have caught my eye.
Sam Edelman Effie Bootie in Graphite
Rosette collar from Talbots in blush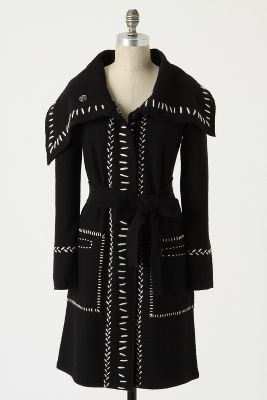 Stitched Border Sweatercoat from Anthropologie
Burberry Carina Diaper Bag
Photo Credits:
Sam Edelman shoes from Piperlime's website.
Rosette collar from Talbot's website.
Sweatercoat from Anthropologie's website.
Burberry diaper bag from Saks Fifth Avenue's website.