There is a new shoe trend on the rise and I'm pretty sure I'm going to have to follow suite. This new sandal is a cross between the cage and the gladiator and I love how the two styles have melded together. And because they come in a low or high wedge, there is a style for everyone. I haven't decided which heel height I'm going to go with, but I do know I will make the investment. A black pair will be adorable with my new romper from K-Mart, but brown will be super cute with either the Libertine or Tucker dress I purchased from Target. See, they are a must have shoe!
The MIA Quincy Wedge
The Gina Ghillie Wedge by SE Boutique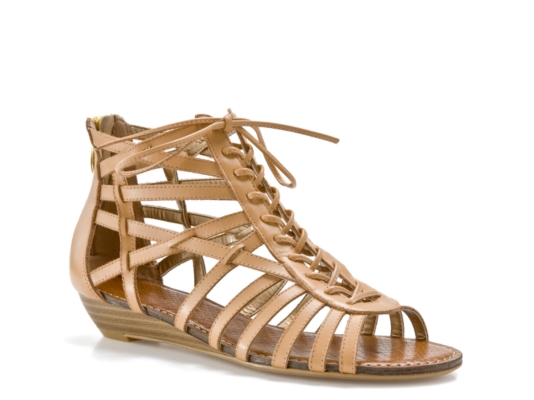 The Sam Edelman 'Kellan' Wedge
Photos of shoe one through three via DSW. Shoe four via Nordstrom.